Who We Are
We are a family-owned and operated business that continues to grow because of our core business values. We are committed to furnishing excellent products while expertly managing our materials, installations, schedules and installers to deliver a flawless, well thought-out remodel.
We promise open, respectful communication. No big box thinking here, only personal service and attention to your needs as an individual. Scott and his staff take great care in assisting you in making selections that are not only beautiful, but also functional and within a price range that matches your budget.
---
Scott Mangus - Owner
615.815.6022

Scott Mangus is the founder of Vinings Floorcovering, a full service flooring contractor based in Smyrna, GA. Scott began his career in the flooring business in 1998 working in various sales and management roles for Armstrong World Industries and Lauzon Distinctive Hardwood. In 2005, he became a partner in West Indies Trading Co, a flooring brokerage company, importing containers of hardwood from South America. Today, his company has evolved into a diverse mix of flooring retail, contract, and import businesses. They specialize in all types of floor covering products, including hardwood, carpet, laminate, tile, and luxury vinyl. Vinings Floorcovering focuses mainly on residential remodels, but also handles light commercial projects, student housing, and custom new home construction as well. They work primarily with homeowners, bringing their mobile showroom directly to the home, but have built close relationships with realtors, remodeling contractors, builders, and interior designers.
Along with his experienced team of sub-contractors and sales staff, Scott takes great pride in every attention to detail throughout the project.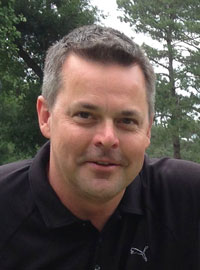 ---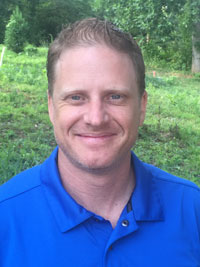 Shawn Reuter - Flooring Sales Consultant
706.254.0231

Shawn Reuter has over 20 years experience in the building industry. His vast knowledge in floorcoverings , passion for design and quality craftsmanship come from his extensive background in residential and commercial new construction, remodeling and sales. He now brings his commitment to clients as a member of The Vinings Floorcovering team.
---
Patty Bourdeaux - Flooring Design/Sales
404.502.0305

Patty Bourdeaux began as a design consultant and sales associate with Vinings Floorcovering in 2014. An Atlanta native and currently residing in the Buckhead area, she received a BFA in art and art history at the University of North Carolina, Chapel Hill and a BFA in interior design at Georgia State University. Patty was a project manager at a large-scale construction company for several years, which included managing both commercial and residential projects. More recently, she was employed by a local builder, supervising the interior design of new construction homes. Patty enjoys working with people to help them make the most beautiful flooring choices for their homes or businesses and likes seeing a project successfully through from start to finish.
---